KARNAYO APARTMENTS & ROOMS
A Timeless Journey Through Kastellorizo's Soul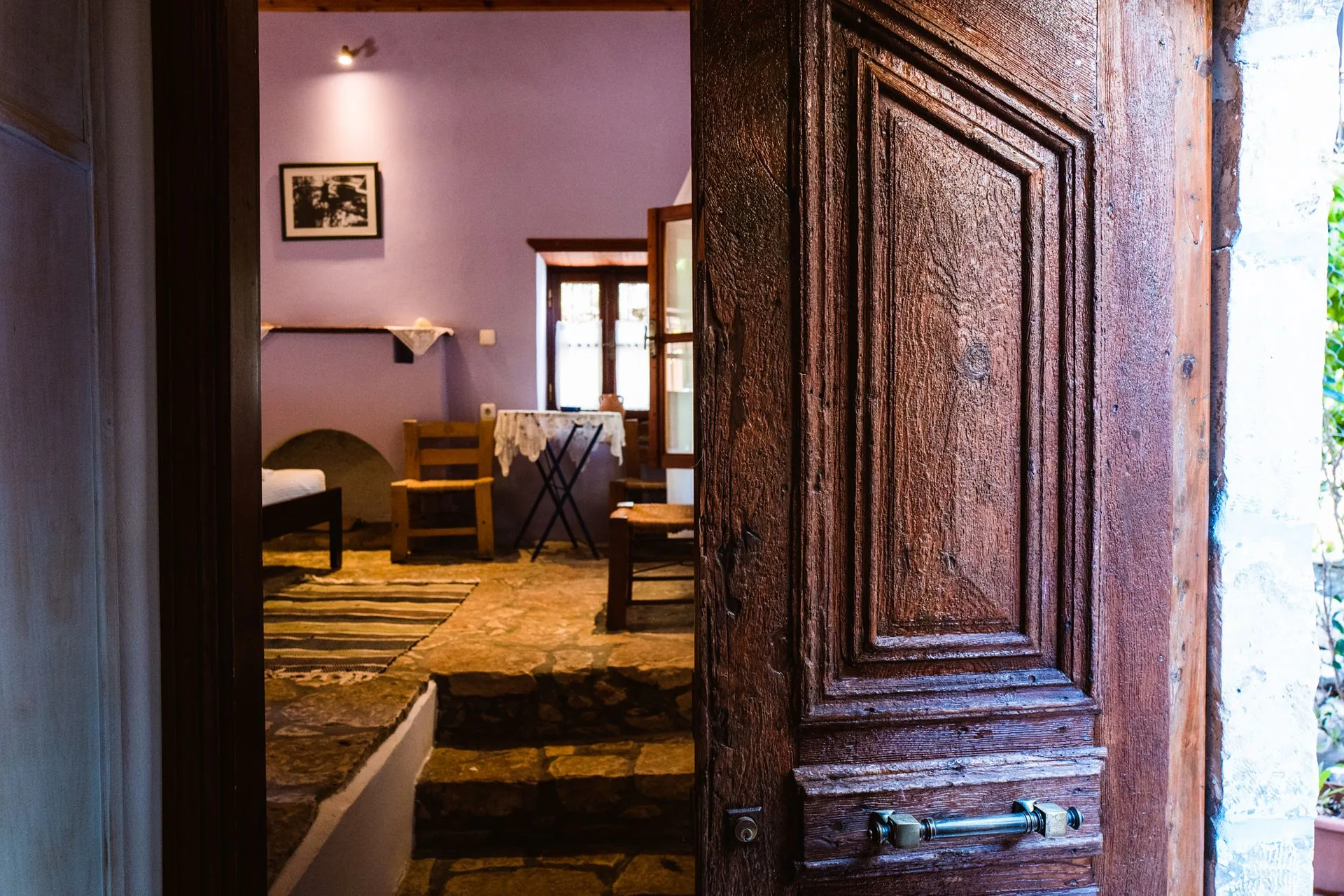 Karnayo. An essential facet of island living. This segment of the bay features a gentle slope leading towards the water's edge, traditionally used by locals to launch or retrieve boats. The Karnayo of Palameria is thought to be situated directly before the structures of the namesake "Karnayo" belonging to the Diamantis brothers (also known by the name Nektarios) and Giorgos Karavelatzis.
The brothers are island-born and bred. Following their education off-island, they returned to establish a modest enterprise offering traditional rooms and flats. They themselves were brought up in a bona fide Kastellorizo dwelling, and combined with George's expertise in mechanical engineering and architecture, they have recreated these rejuvenated "museums".
"After all, what truly bestows upon a "house" the essence of home is the manner in which one engages with it", the brothers convey.
The interior layout, the partitioning of areas, the aura, the textures, every component. The dwellings radiate "Kastellorizo" whilst concurrently featuring all modern conveniences.
"Karnayo" comprises two buildings in the Palameria region, the more tranquil side of the harbour, beginning just beyond the Ai George of the Well church and continuing to the right side of the harbour (as perceived upon arrival by boat). One building, which houses the rooms, is nestled near the church, tucked amidst quaint alleyways and overlooks greenery. The other building, housing the two flats, provides a sea view.
The accommodation has provided a creative haven for numerous artists over the years and garners particular appreciation from individuals with an affinity for culture, traditional elements, arts, and architecture. Offering an authentic Kastellorizo experience for over two decades.