Beyond the Horizon: Tranquility Beckons
Every Kastellorizian family boasts a summer snap -or two- from the island of Saint George. Each unique in their own way, arriving at the small island by boat, armed with a distinguishable striped bag and a feast to savour throughout the day.
The refreshment bar perched atop the island is a relative newcomer. The building, however, has long stood, providing shelter for those wishing to spend the night and return on the morrow.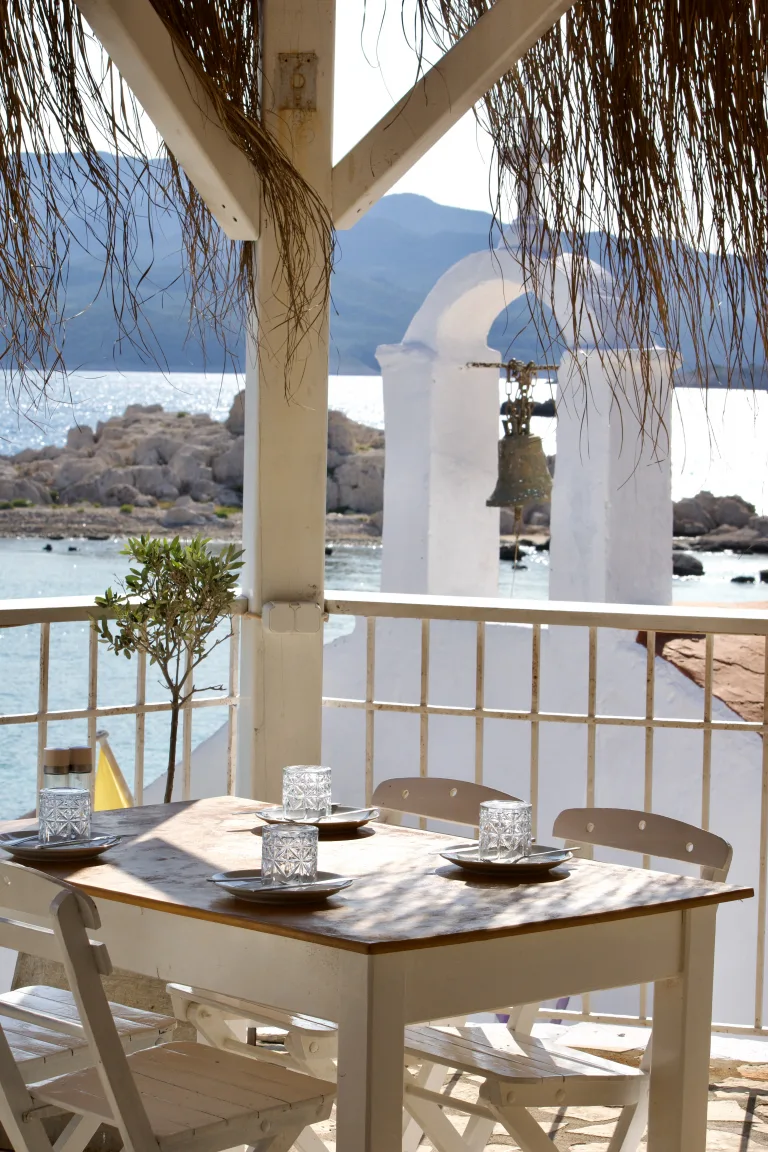 Today, Tsikos and Hurigul have breathed new life into the island, adding a café-tavern where you can partake in a bite or sip of your choosing. Wooden deckchairs invite you to bask in the sun, while the cheerful staff welcome you with their positive energy.
Naturally, reclining on the sun-warmed stone, your towel beneath you and a chilled beer in hand (Tsikos knows the importance of the details!) is par for the course on the island. Once the scent of the Garidaki (prawns), the meatballs, or the Gozleme (a Turkish greens' pie) has whet your appetite, pop over to the kitchen to see what else is on offer.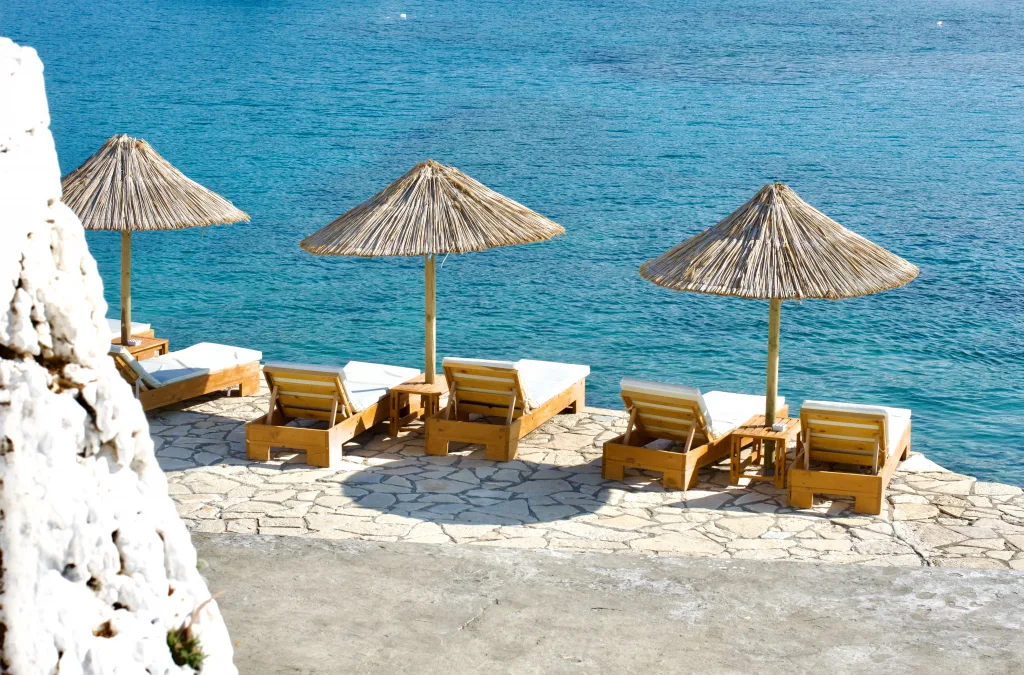 Saint George Island, home to the little church of Agios Georgios of the Island, is made up of two dry landmasses, connected by a rock-strewn strip. It also boasts the only sandy beach in all of Kastellorizo. Access is through swimming, so to reach the sandy shore.
The island is the perfect getaway for a swim, a breakfast or lunch, or simply to break free from the mundane. Ideal for couples and groups of friends, as well as families. The place is characterized by its simplicity, so pack your swimming costume and a sunscreen and leave the rest to Tsikos and Huri.
If the names Tsikos and Hurigul seem familiar, you've likely heard tales of the Greek-Turkish couple who've frequently found themselves in the limelight. A love that transcended borders, uniting two youthful, ambitious individuals from opposing coasts: Kastellorizo's, where Tsikos was born and raised, and Kas, where Hurigul was brought up.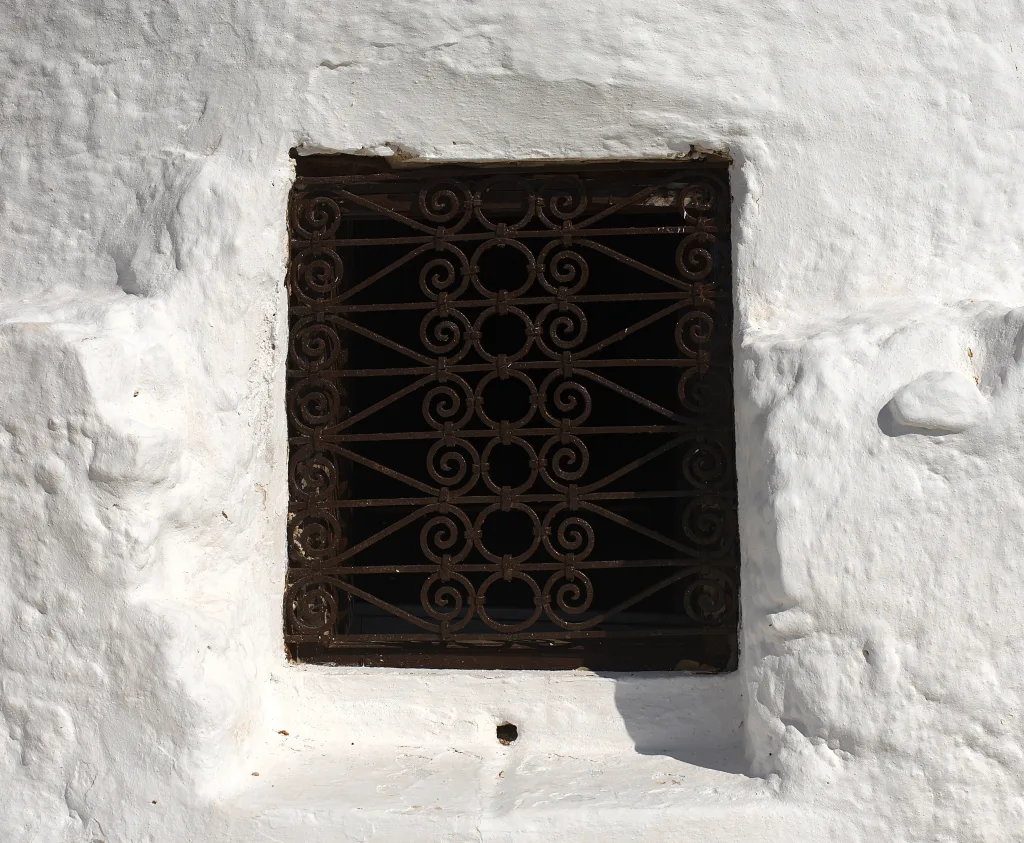 USEFUL INFORMATION:
Saint George Beach –
Tsikos & Hurigul Magiafis