Where Fairy Lights meet Homely Delights!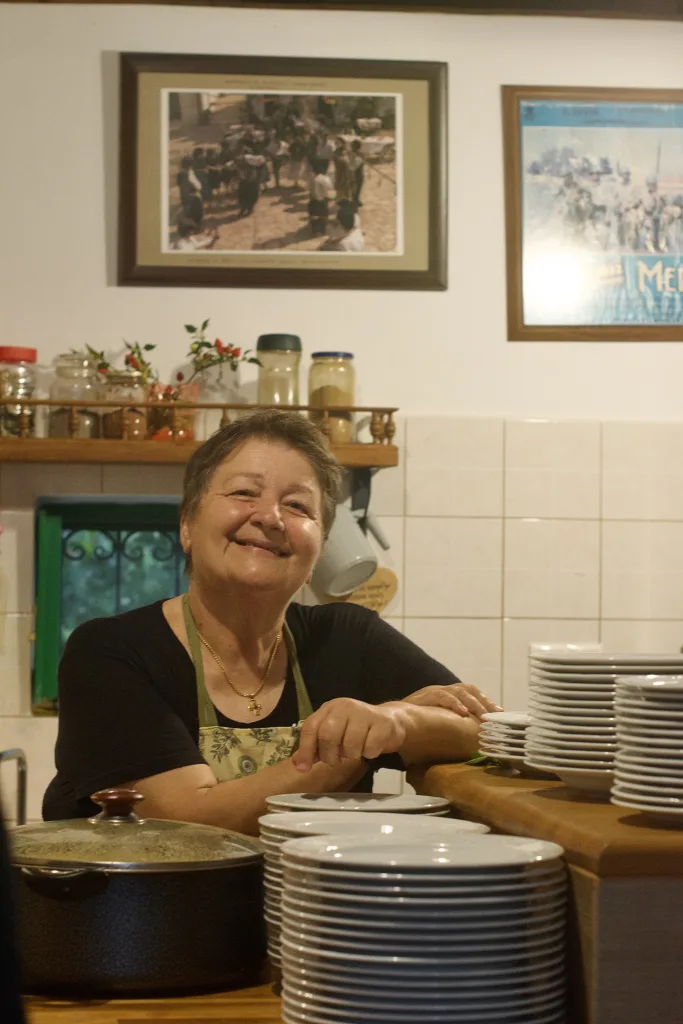 Perhaps there's no need to mention the location; for those who've explored the island, the name Platania immediately resonates. And if it conjures up images that seem strongly familiar, it's likely because you've seen it painted in the scenes of the Oscar-winning Italian film, Mediterraneo. 
Platania, an authentic Greek taverna, offers homemade local cuisine.
Possesses a distinctive allure, being the sole establishment tucked away from the main port. Its twinkling fairy lights cast a magical veil of 'gold dust', enchanting the surroundings. 
Nestled in the serene expanse of Horafia, The Platania is presided over by Maria and her exceptional band of female culinary artists. This exclusive all-women team's dedication and fervour permeate each moment you relish here, casting an unbreakable spell of charm.
Opening its doors in the early afternoon and bidding farewell at the early night, Platania is a canvas for these culinary magicians. They bring to life each dish with the day's freshest ingredients, a tribute to the artistry of spontaneous gastronomic joy.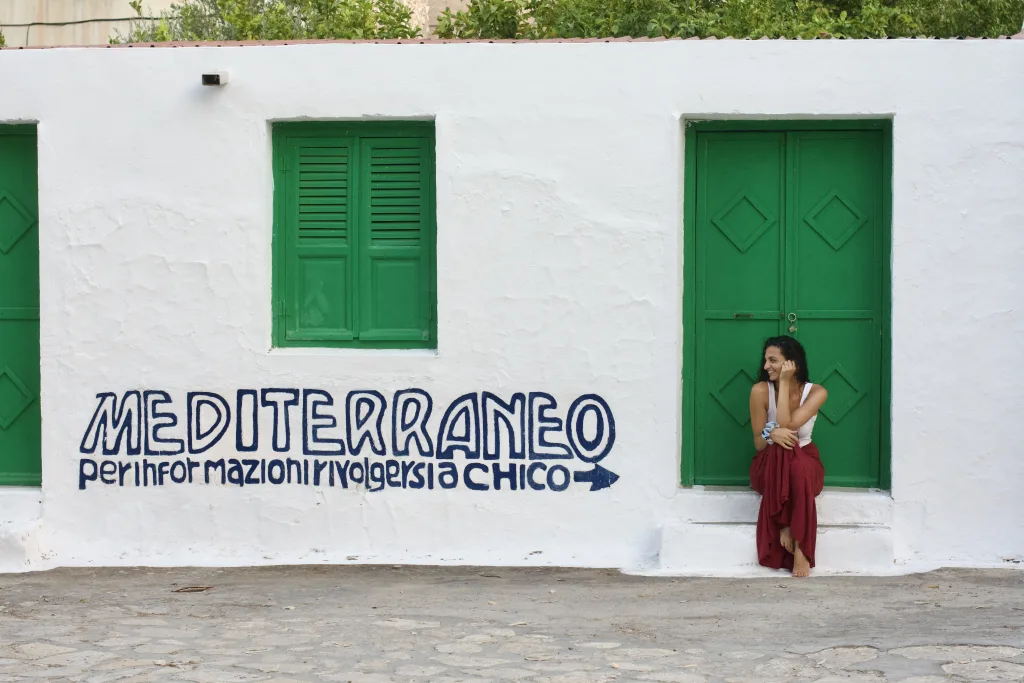 Every dish at Platania is a medley of local flavours and age-old techniques, composed with a simplicity and balance. There's no room for pretentiousness here, just the authenticity of true Greek cuisine. 
But let's dive deeper into the soul of this captivating encounter: the food.
The tantalising aroma permeating from the kitchen teases your senses, priming them for the feast ahead. Yet, nothing compares to the first bite of their homemade Salandurmasi. These stuffed onions, so enticing in their flavour will have you reflecting on how you've managed without this soulful sustenance for so long. 
Then there's their octopus with delicate short macaroni, an embodiment of Greek culinary spirit. And the crowning glory? The slow-cooked goat sourced locally, rounds off an unparalleled gastronomic voyage that is charmingly Kastellorizian. 
As the curtain falls on such an evening, swathed in the gentle dew of the Horafia and the residual notes of wine, you might find yourself immersed in reflective tranquillity. With company or in solitude, you can't help but marvel at the innate, profound beauty that life presents, encapsulated flawlessly in the warm embrace of Platania.